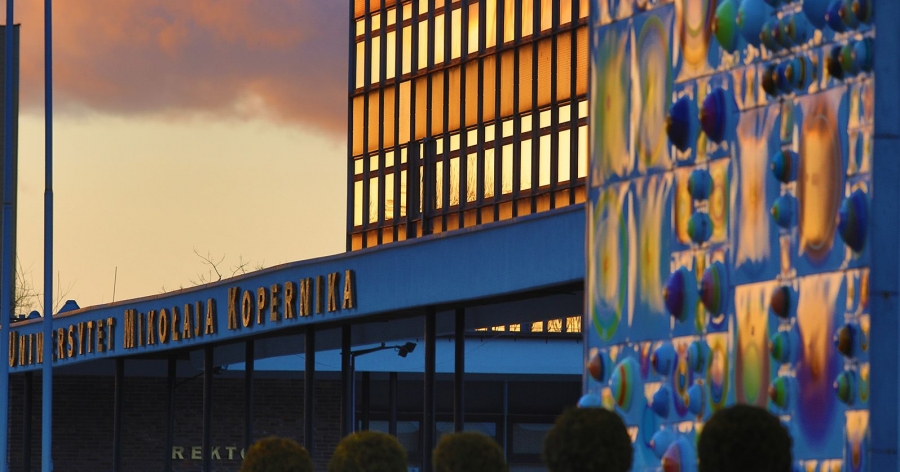 We have received the information of Russian troops attacking Ukraine with disbelief and great concern. Every war is a black card in the history of humanity and contradicts the universal values held by the academic community.
We are expressing deep solidarity with the nation of Ukraine and hope that a firm stance of Europe and the world will stop the aggression.
We are preparing a decision concerning possible help for Ukrainian and Polish students who are in the warzone.
We wish to remind all our Ukrainian students and employees that they have at their disposal counsellors and therapists of the University's Support and Personal Development Centre, as well as Rectors, Chancellors and Faculty authorities.
We shall be united in those difficult times.
Rector, Vice-Rectors and the whole community of Nicolaus Copernicus in Toruń
---
Із неготовністю повірити та з великою стурбованістю ми зустріли інформацію про вторгнення російських військ на територію України. Кожна війна є чорною сторінкою в історії людства і суперечить загальнолюдським цінностям, властивим академічному середовищу.
Ми висловлюємо глибоку солідарність з українським народом і сподіваємося, що рішуча позиція Європи та світу зупинить цю агресію.
Ми готуємо відповідні рішення щодо того, як університет може допомогти українським та польським студентам, які перебувають у зоні військових дій.
Прагнемо також нагадати нашим українським студентам та співробітникам, що в їх розпорядженні є психологи і психотерапевти Університетського центру підтримки та особистісного розвитку, а також керівництво університету, ректор і проректори, канцлер та керівники факультетів.
Будьмо разом у ці важкі часи.
Ректор, проректори та вся академічна спільнота Університету Миколи Коперника в Торуні